Job Title: Head of IT
Company: Bridgestone South Africa
Oren Moodley is the head of IT at Bridgestone South Africa. He is a natural relationship builder, has the vision and purpose to drive organisational change, and is able to adapt positively to any personal or professional challenges. Oren is a self-starter who is goal-oriented, dynamic, and passionate in my interactions with people and business: an excellent communicator and networker with strong interpersonal skills. He has the ability to build trusting relationships with subordinates, clients, and superiors.
Work
Oct 2021 - Present Head Of Information Technology Department, Bridgestone South Africa 
2020 - 2021 Senior IT Product, Solution and Mobile DevOps Manager, Procter & Gamble
2017 - 2020 Senior IT, Product and Solution Manager, Sasfin Bank
2017 - 2017 Group Digital Architect, Sasfin Bank 
2014 - 2017 Product Head: Government Value Adds (FNB Business), FNB South Africa
2010 - 2012 Distributor Team Systems Manager, Procter & Gamble 
2013 - 2014 Business Banking Product Owner - (Channel & Prepaid), FNB South Africa
2012 - 2013 Product Manager & Data Analyst, FNB South Africa

Education
2010 - 2010 BCom Honours, Information Systems, University of KwaZulu-Natal
2006 - 2009 BSc Computer Science & Information Technology, University of KwaZulu-Natal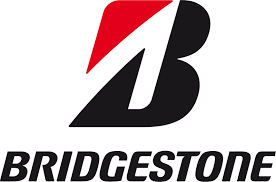 About Bridgestone South Africa: Bridgestone South Africa is a subsidiary of the world's number one tyre manufacturer. Bridgestone South Africa develops, manufactures and markets Bridgestone, Firestone and other associated tyres brands for passenger, light truck, truck, bus, earthmoving, agricultural, motorcycle and aircraft applications. Tyre Manufacturing Plants for South Africa: Port Elizabeth and Brits.